The End of The Line in Tennessee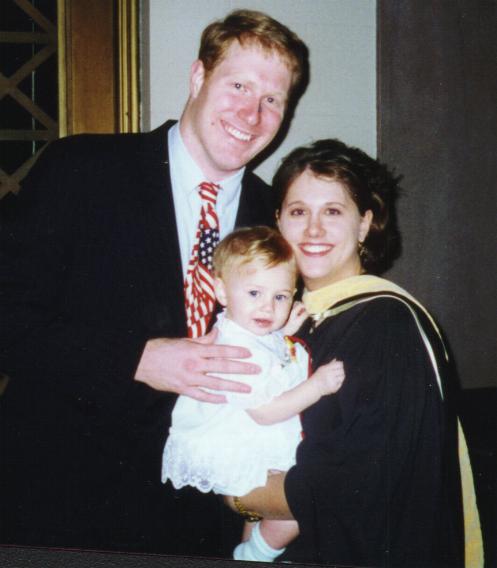 In mid-May, the Bromund's found their time in Tennessee at an end. Beginning with Jill's graduation from UT-Nashville (MS in Social Work) and ending with Matt's graduation from Vanderbilt (JD), the mission to Tennessee culminated with success and much celebration. By June 1st, these vagabonds were off to North Carolina and the next adventure.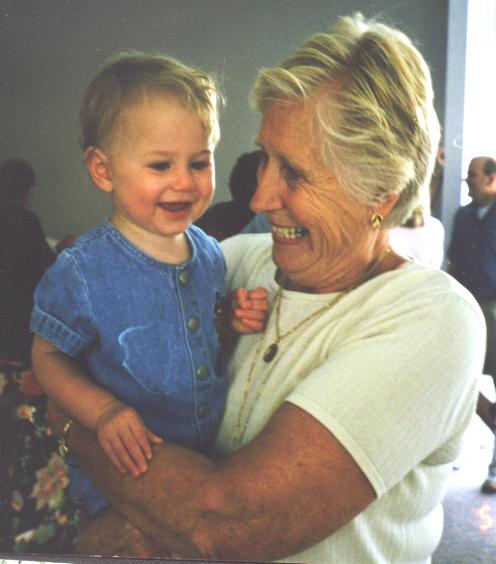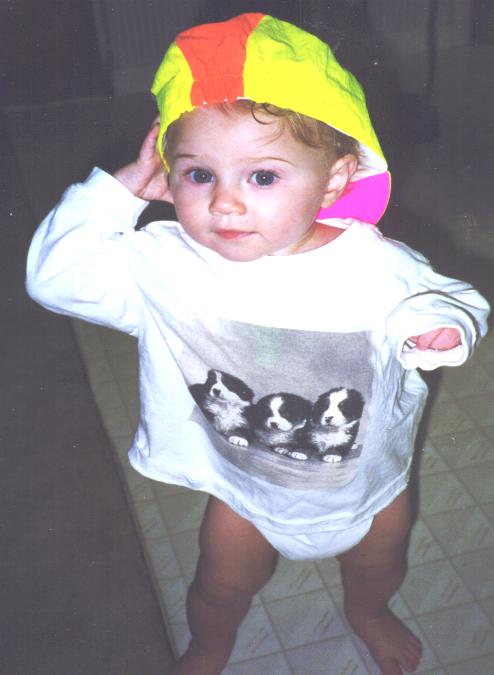 Kate was lucky and got both sets of grandparents and both great-grandmothers to come down to Nashville to see her. The graduations gave a good excuse, but they all really came to see the
"Kat in the Hat".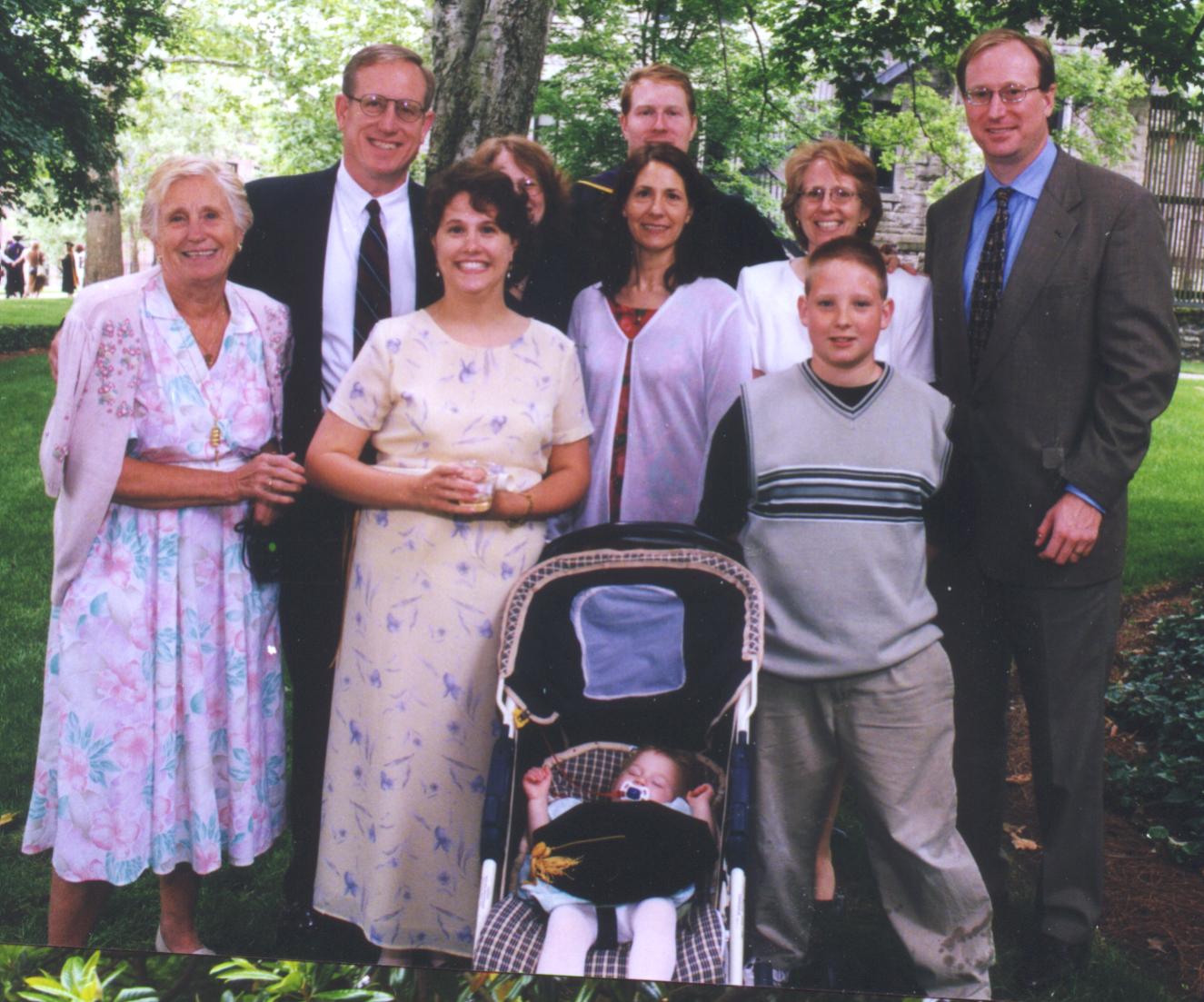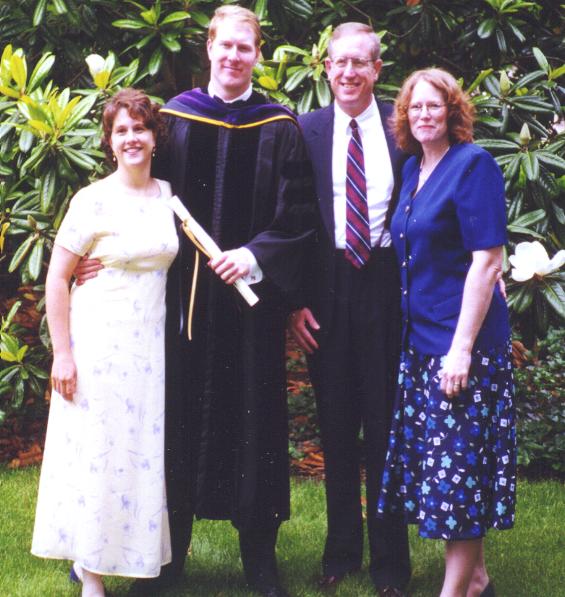 Matt's graduation was capped by the biggest gathering of Bromunds outside Indiana in years. 4/7 of the Bromund kids, Douglas and Great-Grandma Bromund all made the trip to see if Vanderbilt was serious about giving Matt a law degree. Through some clerical error, it turned out that they were serious, and Matt has refused to give back the diploma.
The background image is of the State Capitol in Nashville, where Jill's graduation was held. Matt's graduation was held on the grounds of Vanderbilt University.