Being Born is such a hard thing to do.
She entered the world at12:33 AM on June 19, 1998.
Weighing in at 8 pounds, .6 oz., and 23 inches long, Katherine has come into her own in a big way.
Blue eyes (for now), long fingers, a strong voice, and her mom's taste for napping, Katherine is ready to take the world by storm.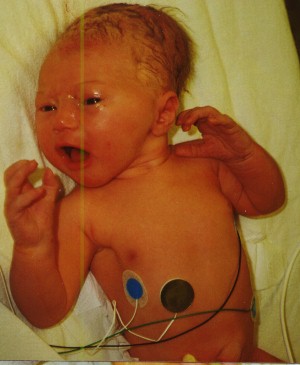 Katherine had to spend some time in the NICU, just to make sure everything as okay.
She cleared out of there as fast as they would let her.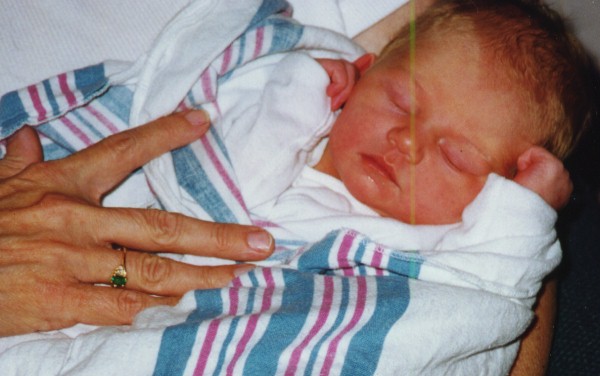 Grandma Jerzyk was lucky enough to be on the scene,
holding her grandaughter after breakfast on the 19th.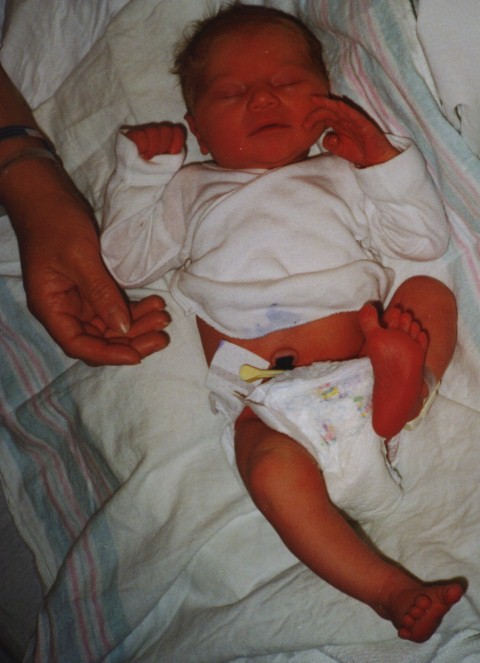 Daddy's favorite early picture.
Check out the feet and fingers on the WNBA's marquee player of the early 21st century!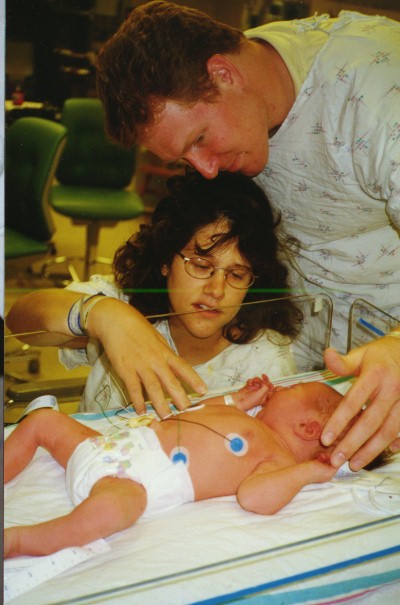 A happier family might exist somewhere, but these three can't conceive of where it might be.
Tired mom, proud dad, and splendid baby, all enjoying the sight of each other.
This round was to satisfy Grandpa Jerzyk, who insisted we get some more pictures up pronto! Grandparents are like heroin addicts for baby pictures, but what the heck, it keeps them off the streets.
Just a couple days prior to the one week mark, we decided to send out this second salvo.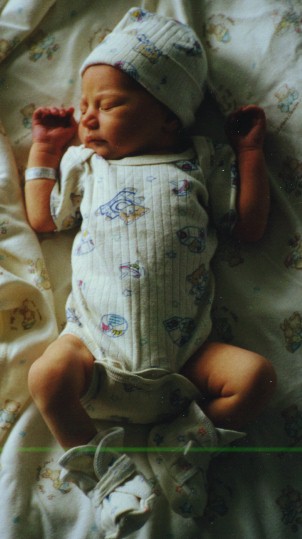 Katherine in her eskimo boots.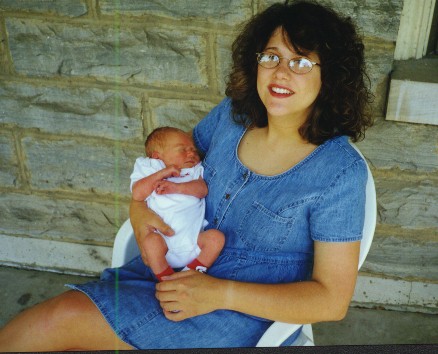 The baby Kat and Mom, looking more rested than earlier. (see below)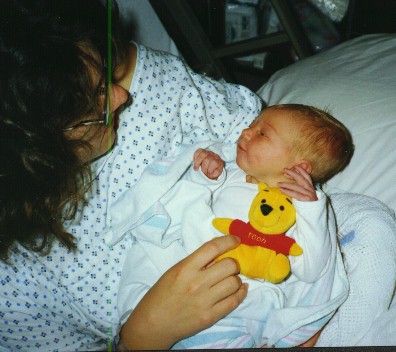 The last of the hospital shots, and the first appearance of Winnie the Pooh, a bear of little brain.